Pregnancy announcement on social media. When did you announce your pregnancy? And why?
On our first pregnancy (lastyear) we announced it right after having our first check-up ksi were both very excited since marami naka abang na family for it to happen but sadly we lost our angel at 13wks due to sudden lost of HB. Now that we are enjoying God's grace for the 2nd time at 10wks na, we keep it private. Only immediate family lang nakaka-alam. The reason is that marimng pressure sa side ntin since ang daming mag bibigy ng unsolicited advice. ( hoy bawal yan sayu, dapat kasi ganito ginawa mo, wag kumain ng ganyan, inaswang ka kasi, So many pamahiin. 😔) Minsan pa ang iba hndi natin alam na instead to wish us blessings is iba ang nagagawa (Jealousy) sa kung anu mn ang meron tayu. Hindi naman sa hndi ako naniniwala sa mga pamahiin, peru minsan you will be driven sa kng anu mga nasa isip mo, parati kang magwo- worry ksi ang dami mong dapat e consider. Mas maganda yong you are at peace and happy thoughts always. My husband told me those things, sa kanya ko na realized na mas mabuti yong ganito lang. Less pressure. Kung may masusunod mn sa pregnancy journey mo is dapat kayu mg-asawa ksi kayu yong nakaka alam sa mga pinag dada-anan nyo. Peru iba-iba kasi tayu. 🙂 this is just my opinion and bse na rin sa mga pinag daanan nmin bfore. Above all, naway okey tayung lahat dito. Praying for everyone's safe healthy and happy pregnancy. ❤️
Magbasa pa
Nung nagpositive pareho sa dalawang pt,sinend ko na agad sa gc ng family sa side ng asawa ko and nagvideocall na agad ako sa side ko..dala narin ng excitement namin,sa tagal naming hinintay si baby.di maiwasan ang sobrang tuwa..pero di ko pa agad pinost sa social media.after a month pinost ko sa my day ung pt..and may isang elem.friend na nagsabi wag ko daw masyado iexpose sa social medua..after non,matagal din ako nakapagpost nun,21 weeks na nung pinost ko sa my day ko na pinakiggan sa doppler ung heartbeat ni baby..and un palang ung last..1 time nagsangyup kami ng mga kapatid ko,syempre picture picture kami and kitang kita na ung baby bump ko..so may nag ppm na hindi pa nakakaalam na buntis ako..kya nagtatanong sila kasi nakita nila sa picture..syempre sinasagot ko naman sila.sabi ko oo..ayun lang..di ko lang masyado pinopost..ung iba kasi every check up nagpopost.haha..susunod na post ko sa gender reveal na ni baby and excited na kami😊😊😊
Magbasa pa
Ever since po my hubby and I maintained a low-key relationship and we don't feel the need to announce our pregnancy to our social media accounts. Even yung engagement, wedding and other milestones namin mag asawa ay hindi kami nag post sa social media yung mga kakilala lang namin. As much as possible, we try to keep things private po so when we found out that I was pregnant, only our families and close friends knew that we are expecting our first child. Pero whatever works on you po pwede nyo naman po e share ang good news na ito sa social media. Ang importante po is healthy po kayo ni baby and na eenjoy nyo po ang pregnancy journey ninyo.
Magbasa pa
Importante healthy angmd happy tlga ❤️
me and my partner announced my pregnancy about our 1st and 2nd baby. We just can't help it because we're so excited. sad thing is that, it didn't end well. both our two babies are now in heaven. But now in our 3rd baby we never posted it on social media. only our families knew and some of our friends. Now we're expecting a baby boy. 37weeks here ❤️ -even if your happy and excited try to keep it to yourself. Not all people wishes you a happy ending. It's better to surprise them than to let them have the time to put cursing words against you.
Magbasa pa
I agree dito. May nakapagsabi din sakin nyan, hindi lahat masaya para sayo. Wag na iaannounce pa di majinx 😅
Sa first pregnancy ko nung nanganak na ako nagpost sa social media. Ginawa kong profile picture 1st picture ni baby. Madaming nagulat. Hahaha para kako isang tsismisan na lang ng mga MARITES 😂 Sa 2nd pregnancy yung partner ko ang una nagpost sa story nya. Nung nagpa ultrasound kami para malaman gender ni Baby. Ika 6th month ng pregnancy ko ata nun. Tapos ako nag story lang din one time nung 35weeks na preggy na 😁 Nakaka happy lang yung reaction ng mga tao kasi masaya sila na after 6years ay my kapatid na ang aming panganay. 🤍 36weeks and 4days preggy na ngayon.
Magbasa pa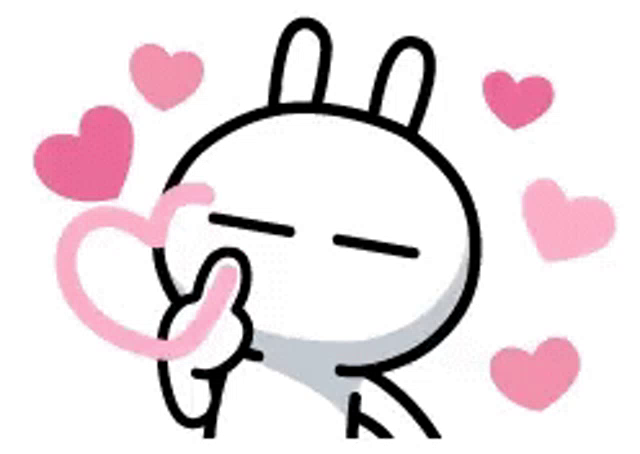 GIF
never na namin inannounce during my second pregnancy. nakunan ako nung una and one of my regrets ay yung inannounce namin. kasi whether you like it or not, some people will not be happy that you are happy. during my 2nd pregnancy, ang nakaalam lang ang parents namin and immediate family. bahala na nung lumabas ang bump ko hehe. pero dahil alam ng extended family ang history ko, di na sila nagtanong directly sa kin. one of my stressors kasi during my first pregnancy ung mga kamaganak namin na napakaraming superstitions at mas maalam pa sa OB ko. hehe
Magbasa pa
ako pinag iisipan ko pa kung isasabay ba namen sa anniv ng ksal namen sa august 🤔 pero ang gnwa ko gumawa ako ng bagong fb na asawa ko lang ang friend ko 😂 para incase magpost kme friends lang ng asawa ko,family at ako lang makakakita 😂 ayoko din kse ng madameng makikialam.. kagaya ng kasal namen 3 yrs ago... imbis na maging memorable naging epic fail na kasal kaya pareho kameng badtrip imbis na maging happy kme dhl sa kasal 😂ayoko ng marites at iniiwasan ko din ung mga tao na di ko naman ka close 😂
Magbasa pa
No announcement yet on social media tho some friends know already. Of course, I shared the news with family and relatives through our group chats. Not yet sure kung kelan ako magpost about my pregnancy kasi pinapalaki ko pa si baby baka maudlot and high risk ang pregnancy ko. Tho si hubby nagpost na sa profile nya dahil sa sobrang excitement and saya nya nung nalaman namin na baby boy. Wala naman kaming mutual friends other than our relatives kaya walang makakamarites na friends kong di nakakaalam 😊
Magbasa pa
Marites tlga eh haha ❤️ thanks momsh
Depende siguro sa parents kung iaannounce. We didn't announce our pregnancy sa social media since parehas kami ni hubby na di masocial media. We kept it between families and friends lang. Yung ibang family members na namin nag-announce sa extended friends and family. Sabi nga ni hubby, "Pag maraming nakakaalam, maraming makikialam". And we still go by that quote after 2 years naming pagiging mag-asawa.
Magbasa pa
sa 1st b0rn ko family lang namen nakaka alam nagulat nalang ang mga frnds namen na nanganak na ako🤣we never posted about my pregnancy journey even we we're so excited parang sinolo namen muna mag asawa ang kilig. i believe na hinde lahat ng nasa freindlist naten sa fb is masaya 4 us baka mausog pa🥰 and now i am 22Weeks same parin walang nakakaalam sa mundo ng Fb hahaha dating gawi lang🤣🤣🤣🤣
Magbasa pa