Which baby cot did you buy? Help! I can't decide.
I've been looking around for baby cot and can't decide which to buy. The wooden one or the foldable type?
Buy Best Wooden Baby Cot in Australia from Vifoz. These Wooden Baby Cots are convertible from a bassinet level to a cot and even to a toddler bed. They meet all Australian safety standards AS/NZS 2172-2013. Visit us on-https://vifoz.com.au/baby-products/baby-cot
I'm getting a playpen instead of the wooden cot. As I intend to use it for long . To avoid unnecessary clumsiness of the little one able to climb her/his way out when able to. Safety is one thing storage is another and playpens can last.
Wooden cots are more stable and will last longer if you intend to let your baby use for a longer time. However, it's also more bulky and costs more than the foldable kind. I think it depends on your space availability and budget.
I wanted something to last for years, and to be sturdy even when my baby's able to stand and push against the sides. So I've used wooden cots for both my kids.
bought the wooden 4 in 1 type at kiddy palace 6 years ago at ard 400 plus. cot is able to covert into a day bed & is still quite stable.
Cheap n good ikea .... my daughter wooden cot still looks new now almost 5 years already
I bought a Playpen ,Graco ,still available at babyland fair online
My kid prefers to sleep everywhere but the cot!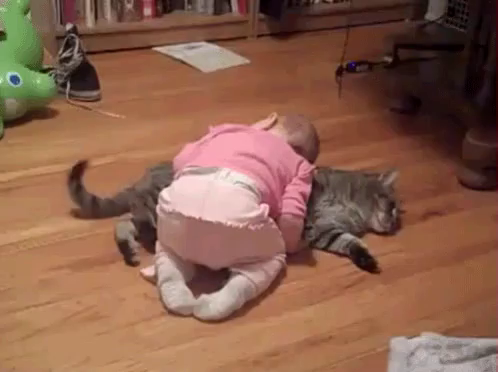 GIF
Thank you mummies for the replies!😆
Playpen is better than cot.