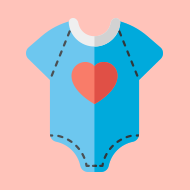 New parent? Congrats! You need all the help you can get. So discuss anything and everything related to babies - confinement, feeding, burping, bathing, vaccinations, weaning, and share your experiences.
Bed Time For 4 Months Old Going To Infant Care
Hi Mummies with baby going to infant care, can share your routine for a 4 month baby going to infant care? Like the timings for feeding and bedtime? Is it true baby have to be in bed by 7 to 8 pm? Cau
..read
Formula milk...
During my first pregnancy i didn't had breast milk for the first few days. So hospital feed formula to my daughter. Fortunately they feed the same brand (Enfa) I intended to give her. So there was
..read
Crying baby faces are the absolute cutest! How does your baby's crying face look?
baby
For baby thats is 6 month and below do u give ur baby egg white porridge or egg yolk porridge?
Paediatrician In Yishun
Any good PD in Yishun or near Yishun to recommend? Went to polyclinic, but the doctors there weren't very patient and seemed to be rushing to "get rid" of us and will not answer much questions.
I just gave birth and was thinking of getting my baby vaccinated at a Polyclinic. Other than vaccinations, do I need to bring my newborn for regular checkups with a paediatrician?
infant acne
Hi mummies, my 3 week old baby's face have acne like things on his face. Is this normal??? I thought it was the breastmilk and have been wiping his face after each feed, but the acne still remains and
..read
Paediatrician
A first time mother here. Is it necessary for my 3 month old baby to visit a private paediatrician? He is developing normally, no cause for alarm yet. We have been visiting the polyclinic doctors for
..read
Describe your child in 5 words. Five words that come to my mind are life-changing, cute, naughty, intelligent and fun!!
8 month baby poop frequently
No diarrhea just poop 2-3 times a day. Smell and shape looks normal. Not sure if I should worry?