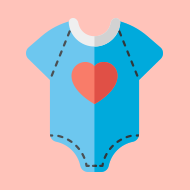 New parent? Congrats! You need all the help you can get. So discuss anything and everything related to babies - confinement, feeding, burping, bathing, vaccinations, weaning, and share your experiences.
how to treat jaundice for 1 month old baby
Hi guys, anybody knows how to treat jaundice at home except expose baby in sun? Thanks
Mummies who using BabyZen Yoyo
Hi mummies who are using Yoyo 6+, understand that you can buy their rolling bag as an additional storage while on the go. Besides the rolling bag, any other alternatives? I tried to ask staff from M
..read
Tv
Can 7 month baby watch tv?
Not drinking milk
Anyone has baby who keeps suckle at the bottle but after a long time, you realize that baby didn't drink any milk at all? I'm not sure is it the bottle problem or is it baby doesn't want to drink mil
..read
Would you restrict your dog/cat to come near your newborn?
Do you give water to your baby when she has hiccup ? My baby is 3 mo, and in laws keep telling me to give water whenever they are around while PD said its normal for NB to have hiccup till they are 4m
..read
What is the cutest thing your baby has done?
Full Cream Cow's Milk
Joreen is 3 years 4 months old now and mama stop breastfeeding her when she is 2 years 8 months old. I still miss this special bonding, yea it has been an amazing memorable journey! ❤️ Many mummies us
..read
Newborn is 4 days old
I'm only able to pump combined amount ( from both boobs ) of around 60ml per session. Baby is hungry faster than my bm supply. Is this normal? How much is the normal output of bm in day 4?
nails
I accidentally cut my baby fresh during cuttimg her nails. What should I do n what to apply.