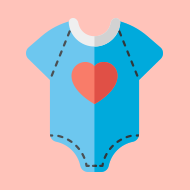 New parent? Congrats! You need all the help you can get. So discuss anything and everything related to babies - confinement, feeding, burping, bathing, vaccinations, weaning, and share your experiences.
Night feed
What will happen if we didnt feed a newborn over night and put him in another room to avoid his cries?
What scares you
What is your biggest fear?
Do you bring your baby to wedding dinner? Is it too loud for them?
Just wondering....is it normal to feel warmer in temperature during pregnancy?Not having fever but body and tummy is warm. just concern if baby will b ok? can I say...as long as I'm not having fever m
..read
Cleaning new born's tongue
Hi mummies, Do you clean your new born's tongue? Is it necessary? If yes, how do U clean it and how often?
Bumbo Seat
How many month baby can sit on bumbo seat? Need to wait for baby neck and spine fully develop?
worried
How much does 3 mnth old baby shuld drink fomula per day ? or its depend on the baby ???
coconut oil pro and cons
Dear mummies Is it safe to use coconut oil on babies? What are the benefit? Does any brand of coconut oil works? My in laws just bought a bottle from thailand but i am not sure is it safe to apply o
..read
3 month vaccination
Hi mummies did you paid 5 in 1 vaccination at 3 month old for baby? Went to polyclinic
what do you use?
What are some recommended brands you use for: 1. Baby laundry detergent 2. Baby laundry powder (do u use this?) 3. Baby dish detergent 4. Baby wipes 5. Baby diapers 6. Baby bath products