How do you keep yourself occupied if you are on long term bed rest?
I was also on bed rest for a month due to low fluid (not at gynae expectation). I watched shows, and cont working when i feel like it 😂😂
I love reading. so will order books from online and read as going to the library is so inconvenient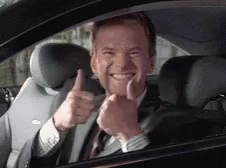 GIF
Netflix. Read up & do up my finance
Watch drama and online shopping.
shop for groceries tidbits baby stuff 😅
yes I can feel my anxiety when i fight monsters.