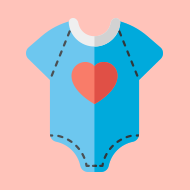 Apakah kamu orang tua baru? Selamat! Kamu pasti butuh banyak bantuan. Jadi, bahas apa saja yang berkaitan dengan bayi - masa nifas, menyusui, menyendawakan, memandikan, vaksinasi, menyapih, dan bagikan pengalamanmu.
Moms, I need help.
My LO is 2 mo. Since newborn my LO takes NAN php, then PD told to changed it to NAN lactofree because he got diarrhea and gassy all the time when my LO was 1 mo. 2 days ago I met my PD and said I
..read
nama bayi
Nama bayi yg berarti bagi orang tua apa yah?