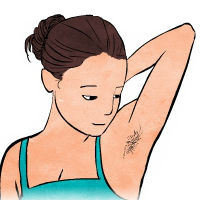 Teenage relationships, universities, hormonal changes, A-levels, or peer pressure, discuss everything here!
TUITION WHILE ENJOYING UNLIMITED E-LEARNING
Anyone needs a tutor for their child ? FREE UNLIMITED E-LEARNING for all academic subjects when you sign up a tutor with us! We do have a lot of Teachers, even with MOE registered, Pregraduates, Dip
..read
Should I tell my husband when our daughter gets her first period, or it is irrelevant?
I'm thinking of engaging a tutor (prefer ex-moe teacher or current moe teacher) for my P3 boy .. anybody know the market rate per hour ? How about for P1 and 2?
Any Good Recommendation For P6 tuition Classes In North East Area?
Looking for good tuition classes for P6 in Science and maths in NE area. Any recommendation? Looking at learning lab at seletar mall, not sure whether it's worth the price.
How can parents help make their children successful in school?
A friend of mine whose son is 10-year-old already has a Facebook account. Don't you think it is crazy to let your kid have FB account at this age?
how old is your kid when he / she started to go to school
Do you choose your child's primary school based on the distance to your house or based on the popularity of the school?
How to tell a teenage girl that her body odour is very strong and she should do something about it?
What do your kids fight about?