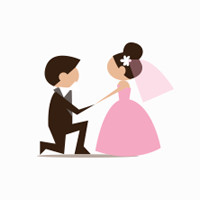 From marriages, relationships, in-laws, to vacations and outings, this is the perfect room to ask what is on your mind and share your experiences!
what should I do?
This is probably a rant or sharing post but I feel really stuck with. I'm living with my in-laws, and our BTO will be ready by 2022. Back story is, I was accused of stealing from my in-laws before
..read
horny after give birth
Hi I feel like after the confinement period ends and most of the things with baby have already settled down. My husband and I become more horny with each other is it normal? We begin to have sex 2 ti
..read
Baby Bonus
Hello everyone! may I know whether unwed mothers are eligible for baby bonus?
Mother-son clothes
Where do u buy mother-son clothes? It's always mother-daughter or father-son! I know uniqo sells but I want more options. Thanks!
My 3 years old is down with phlegmy cough. Any remedy to clear the phlegm?
WHAT TO PACK IN HOSPITAL BAG
Dear mummies, 1st time mummy here 🤗 ...Any suggestion or recommendation what to bring inside the hospital bag ? Any documents need to bring for birth certificate registration?
husband bought new phone
My husband bought I phone 11 pro max using the baby bonus money, as he insisted that he really need to change his old I phone X when there is absolutely nothing wrong with his phone. I dont even dare
..read
Other people say baby can help save failing relationship. But I dun get it. To me is got baby become worth. As can say my husband doesn't like kids. Always like to throw to his mum side to take care.
..read
need answers asap gg baby fair ltr
Hi. anyone mummies know whether baby fair (today) at Suntec have this avent brand? my friend say can bring old bottles and trade in, anyone know how it works? like trade in how much discount off new
..read
What is your husband's most annoying habit?