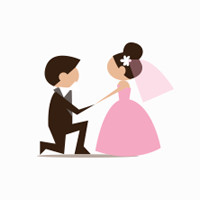 From marriages, relationships, in-laws, to vacations and outings, this is the perfect room to ask what is on your mind and share your experiences!
What 3 things are always within reach of your bed?
Share with us in the comments below.
Nutella or Peanut Butter?
Pick one: Nutella or Peanut Butter?
Coffee or Tea?
Which would you rather drink: Coffee or Tea?
The supermarket was out of ice cream!
What kind of white lies have you told your child/ren?
Home-Based Learning
Does your child require supervision or assistance during this home-based learning period?
bto
Any property agent to ask a qns? Is it true that if now holding 3rm bto in further wanna to change 4rm bto I need sell current bto den can apply new bto ?
Prime Minister COVID-19 Speech
Did you watch the speech? And did this affect you?
Compatibility
Do you think you are intellectually compatible with your partner? How did you know if you are / aren't?
WFH in comfort or style?
Office Attire or PJs? Let us know in the comments.
The one thing I want to do most this weekend
Comment below which number, sounds like something you want to do during this long weekend 😊