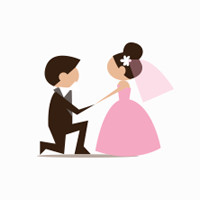 From marriages, relationships, in-laws, to vacations and outings, this is the perfect room to ask what is on your mind and share your experiences!
How are you talking to your kids about race?
Do you talk to your kids about race and racism?
Sexually active!
I am pregnant 2nd trimester I am sexually active! I want to have sex everyday with my husband! is that bad ?
In laws!
My new home is coming, now I am staying with my parents and I don't get to see my in laws frequently. But if I moving in my new home, I have the feeling they will come whenever they like or maybe will
..read
Stroller
Hi all. Which stroller are you using currently? Be it expensive or affordable stroller which one has a big wheels and easy to maneuver and also easy to close with one hand
What Should I Do?
Me and my husband are under going divorce now. It's our first cny with our baby. Should I bring baby back to his place during cny even his family hates me alot? Do I need to give my pil Angbao when ou
..read
theAsianparent Survey
Have you ever been sooo tired
That you feel your bones are breaking?
Baby care
Anyone took care of baby alone without nanny/helper/family from first day? How was it like, do u really think help is needed?
Career switch
Anyone switch careers after giving birth? What are some of the more understanding and forgiving industries to go to? I love my job but bosses and colleagues are not the most understanding. Except fo
..read
Home based jobs
Pls suggest me any home based jobs, can't sell anything .. bt do some works like typing filling forms etc bt don't know how to search kind of jobs, as I am full time home maker n ft mom for a 3.7yrs
..read