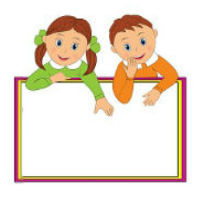 Got a toddler? Challenging, isn't it? Ask questions about diet, discipline, potty training, and anything related to toddlers here.
How to make baby nap during daytime ?
Hi my baby now is 2 and a half month old. Since confinement period ended she's not been able to sleep during daytime at all. At the same time she's been crying a lot, and drink habit also not able to
..read
Kaya
Can I give my 18month old kaya
childcare deposit
Hi all. I'll be registering my child to a childcare once she hit 18 months. However I'm confused by the deposit because when I was reading theres class A or B under Singaporean which I'm not sure whic
..read
Carrying 11kg toddler while pregnant?
Hi there! I'm almost into my third trimester and getting heavy, should I still be carrying my first child? He's only 14months and weighing almost 11kg. I feel so bad for needing to ignore his cries to
..read
My 3 year old daughter is addicted to watching cartoons/ toddler programs on YouTube. She's gained the intelligence to even unlock my phone and remembers my passcode very well. How do I get her to lo
..read
Wet Cough
Hi Recently LO has been coughing with phlegm. How can I make it better. She doesn't like water or honey with water. Any alternative? Mostly during night that the cough happen and that disrupted her
..read
Saying Goodbyes
Is It Ok To Snek Out Without Saying Goodbye
Cold Water
My 17 month LO doesn't like to drink milk now. The powdered milk she drank is 100ml 3 times a day and at times doesn't finish all. She only drink what we drink (juices, pokka drinks, ribena). Anythi
..read
cane
Can i cane my kid before 2 year old? When is the right age to cane?
HELPFUL TIPS
Any mummy experience tis ??? (My cutie loves 2 go out the moment she sees me preparing her pram she gets excitied n I wear the BABY CARRIER tat"s it she will hold my leg & wants me to carry her .. she
..read