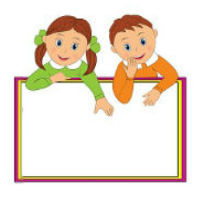 Got a toddler? Challenging, isn't it? Ask questions about diet, discipline, potty training, and anything related to toddlers here.
What do you do if your toddler doesn't want to drink water?
H&M Kids Store is Opening Soon in Singapore!
Did you know that H&M is opening its first kids store in Singapore at United Square on 22 Nov 2018 (Thu)?!! The store will be decked out with H&M's extensive range of clothes, accessories and footwea
..read
Do you strictly make your kids eat breakfast everyday?
Fav food for toddler
What's your toddler's favourite food?
Travelling With 1 Year Old
Hi Mummies First time travelling out of SG with LO and its a 7hrs flight. We will fly out during day time where she's the most active. I was wandering if I should get some special meds from PD (eg.
..read
Hi there. Any pointers on how to cut kid off the pacifier? Son now 2 yo.
influenza A
Hi, wanted to seek views on behalf of my friend. Her elder has influenza A and is on tamiflu. As a preventive measure, her younger 1 yo can also take to prevent getting the germs. No fever yet. But sh
..read
Urgently need help what kinda cream is effective for scarring of mosquito bites?
My LO's have scarring after recovering from insect bites. Its like dark pigmentation. Any cream to use?
Any brands or suggestions for Tabs for kids ?
Any good brands or suggestions which Tab to use for kids ?
Hi, what type of supplement would u consider to give for a 18 months old child and where can it be bought from? Just want to boost immune system as falling sick often though not in childcare yet.